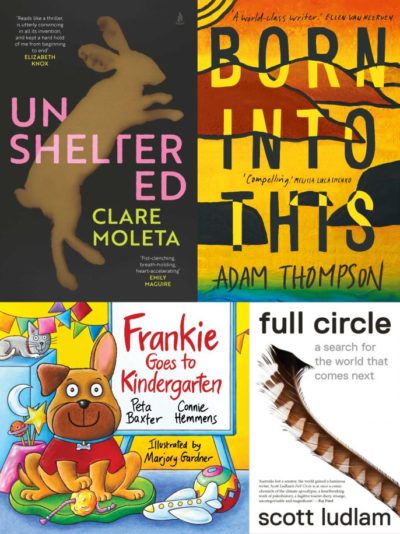 New talent: Australian publishers, agents nominate their top new authors
16 March, 2021
The first issue for 2021 of Books+Publishing's sister publication Think Australian is shining a spotlight on debut and early-career authors. In this preview, Think Australian asked Australian publishers and literary agents to nominate their most promising new authors, whose debut or second books would appeal to an international readership. To sign up for Think Australian, which will be published ahead of the Bologna, London and Frankfurt book fairs this year, click here.
Fiction
For international publishers looking for the next Jane Harper or Michael Robotham, there's no shortage of new Australian crime fiction and thriller writers to consider.
Lyn Yeowart's debut The Silent Listener is a literary suspense novel set in the 'dark, gothic heart of rural Australia', which travels between the 1940s, 1960s and 1980s. Represented by Jacinta Di Mase Management and recently published in Australia by Penguin Random House, it has already sold via pre-empt to Joffe Books in the UK, Presses de la Cite in France and Eskmo in Russia.
Things We Thought Would Burn by Hayley Scrivenor, represented by Left Bank Literary, is a 'stunning debut Aussie crime novel about a missing girl, a dying town, and a summer that will change everything'. Auctions have closed in Australia, North America and the UK, and the title is currently under offer in multiple translation territories via The Marsh Agency.
Clare Moleta's debut thriller Unsheltered will be published by Scribner in Australia and New Zealand in May, with world rights (ex ANZ) available from Jenny Darling and Associates. 'Against a background of social breakdown and destructive weather, Unsheltered tells the story of Li, a woman who never wanted to bring a child into this world but now that her eight-year-old daughter is missing will stop at nothing to find her.'
When Lucie receives a note from a man she thought was killed in the 9/11 attacks, she wonders if her long-dead lover could have staged his own disappearance, if someone else is stalking her, or if her vivid imagination is playing tricks? Sarah Hawthorn's debut A Voice in the Night (Transit Lounge, July) is 'an addictive thriller of twists and turns' set in London, New York and Sydney.
Fremantle Press is well known for its crime fiction list; among its promising new titles in 2021 is Karen Herbert's debut The River Mouth, which explores the reopening of a cold case investigating the death of a 15-year-old boy in a small town full of secrets. CEO and rights manager Jane Fraser describes it as 'pure outback noir'.
Karen Manton's 'literary gothic' novel The Curlew's Eye will be published by Allen & Unwin in Australia and New Zealand in September, with world rights (ex ANZ) available from Melanie Ostell Literary. 'This startling, wildly atmospheric debut set in the tropical Top End focuses on how couple Greta's and Joel's traumatic pasts rush to greet and haunt them both,' says Ostell. 'It is also a love letter to family, to land, to home—and to the power of the imagination and storytelling, especially that of fairy tales.' (more…)
Originally published by Books and Publishing (Read More)