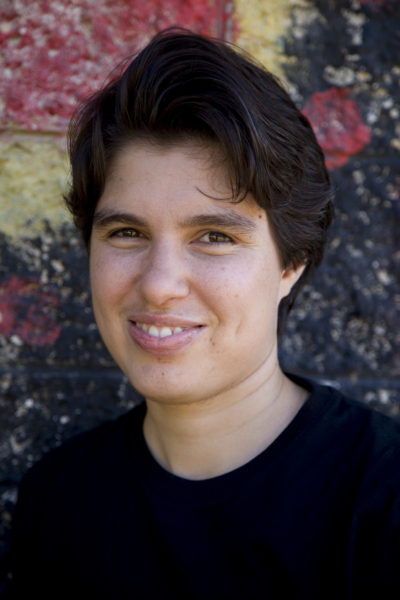 Nonfiction acquisitions: memoirs galore
12 October, 2022
Among the most recent nonfiction acquisitions by Australian publishers are a plethora of memoir titles, including actor Sam Neill's memoir Did I Ever Tell You This?, for which Text acquired world rights and which is due to be published in the first half of 2023. Described by the publisher as 'the work of a natural storyteller', the memoir follows how Neill became one of the world's most celebrated actors. Did I Ever Tell You This? will join 'a grand tradition of unputdownable memoirs by great actors', said the publisher.
Pantera Press has acquired world rights to the memoir Gigorou: Are you ready to redefine beauty? by Sasha Kutabah Sarago, represented by Benython Oldfield at Zeitgeist Agency. Sarago, a Wadjanbarra Yidinji, Jirrbal and African-American speaker, writer, filmmaker and former model, retraces her steps in the various roles in the beauty industry and looks at the history of beauty to reimagine Western and patriarchal definitions. 'This book is a revolution, with Sasha Kutabah Sarago as our fearless guide,' says Pantera publisher Lex Hirst. Gigorou is set to be published in March 2023.
Black Inc. has acquired Because I am Not Myself, You See by Ariane Beeston, via Benython Oldfield at Zeitgeist Agency. Black Inc. acquired ANZ print, audio and ebook rights to the book, a mix of memoir, research and expert commentary exploring perinatal mental illness and the challenges of receiving help. Black Inc. publisher Sophy Williams says Beeston's account of her experience as psychologist-turned-patient is 'riveting' and 'written with great generosity and candour'. The memoir will be publishing in March 2024.
Penguin Random House (PRH) has acquired ANZ rights to US-based Australian author Karen Kirsten's memoir Irena's Gift, via Chris Bucci and Vanessa Kerr at Aevitas. A story about a family torn apart by war, Irena's Gift is 'a moving and compelling story of survival, family secrets and a daughter's search for the truth of her mother's life,' said PRH publisher Sophie Ambrose. The memoir is set to be published in mid-2023.
A&U has acquired world rights to a memoir by Priya Nadesalingam. The yet-to-be-named memoir will reveal the Nadesalingam family's journey being detained in Melbourne, Perth and Christmas Island, and the extraordinary efforts of the Biloela community to bring the family's situation to national attention. The memoir, to be written with journalist Rebekah Holt, will be published in late 2023.
UQP has acquired world rights to Personal Score, the first work of nonfiction by writer and poet Ellen van Neerven. Exploring sport in Australia through a First Nations and queer lens, Personal Score examines how it can challenge mainstream views of gender and sexuality, while also meditating on Indigenous connections to place and land. A writer and poet of Mununjali Yugambeh and Dutch heritage, van Neerven's most recent poetry collection Throat won Book of the Year at the 2021 NSW Premier's Literary Awards. Personal Score will be published in March 2023.
Pantera Press has acquired a book on the psychology of stalking by journalist Nicole Madigan. Pantera acquired world rights from Jeanne Ryckmans at Cameron's Management. In Obsession, publishing in May 2023, Madigan tells the story of how she was stalked for three years, and looks at the history and evolution of the crime. Pantera publisher Katherine Hassett says the book is a 'gripping blend of memoir, investigation and analysis that reads like a crime thriller in parts'.
Pictured: Ellen van Neerven
Originally published by Books and Publishing (Read More)