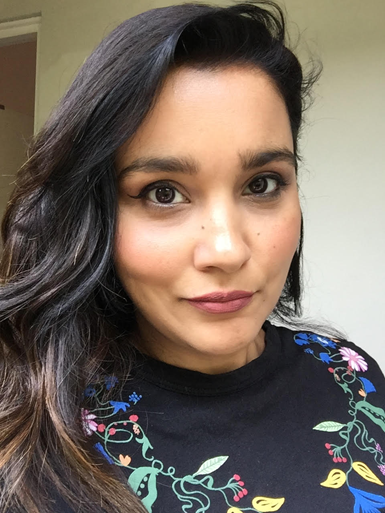 PRH acquires debut romantic comedy 'The Matchmaker'
11 March, 2021
Penguin Random House Australia (PRH) has acquired ANZ rights to The Matchmaker by debut Pakistani–Australian author Saman Shad via Tara Wynne at Curtis Brown. It is the first local adult commission from PRH commissioning editor Radhiah Chowdhury.
The Matchmaker is a romantic comedy about love, marriage and 'mistaking your own identity', set in Sydney's South-Asian diaspora. Matchmaker Saima is single and 33 (which by desi community standards puts her well past the use-by date). As the matchmaker who has brought together countless couples in the desi Muslim community, Saima wants to remain quietly in the background. And then she meets Kal. Kal's parents hire Saima to find him a nice Pakistani bride, but he can't gel with the girls she sends his way. He does, however, gel with Saima.
'The Matchmaker is a glorious Trojan Horse of a novel,' said Chowdhury. 'It hits the familiar beats of the best romantic comedies; but inside this gem is the real lived experience of South Asians in modern Sydney that centres the desi community. I am delighted that Penguin Random House will be publishing this gorgeous, heartfelt novel. It's the comfort food we all need in these difficult times.'
Shad is a writer, journalist, editor and playwright whose works have been commissioned by theatres in London and Australia. While living in London, Shad was a scriptwriter for BBC Radio for five years. After moving to Australia, she created radio programs for the ABC and established her career as a journalist. She is a regular writer for several publications including the Guardian, the Sydney Morning Herald, ABC News and SBS, where she is currently freelancing.
She has previously been awarded development funding by Screen Australia to develop her feature film One of Us and is a writer on a Screen Australia-funded web series. Alongside, she works as a script consultant and editor and has supported a number of writers on their projects.
Shad said: 'I'm thrilled to be working with Radhiah on my book and delighted to be welcomed into the Penguin fold.'
The Matchmaker will be published in early 2023.
Originally published by Books and Publishing (Read More)