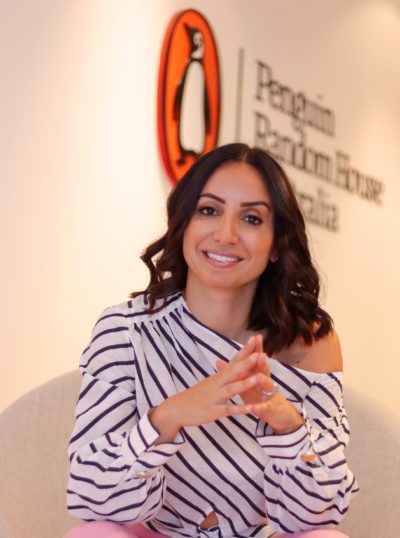 PRH acquires Lattouf's 'How to Lose Friends and Influence White People'
17 February, 2021
Penguin Random House Australia (PRH) has acquired the first book by journalist and activist Antoinette Lattouf, How to Lose Friends and Influence White People. The book was acquired at auction in a deal agented by Tara Wynne of Curtis Brown.
PRH said How to Lose Friends and Influence White People explores how to be effective when championing change and equality, 'with searing insights into the popularity contests you'll have to forgo, and some tips to help determine which race is worth running. Poignant, inspiring and funny, this book won't advise you to not "criticise, condemn or complain" but rather it explores what the fallout is when you do and how best to break that fall.'
Lattouf is an award-winning journalist and advocate who has worked on a range of news and current affairs programs at the ABC, SBS, Network 10 and triple j. She is the director and co-founder of Media Diversity Australia, a not for profit that seeks to increase cultural and linguistic diversity in mainstream media, and also sits on the international advisory board for the Judith Neilson Institute for Journalism and Ideas. In 2019, Lattouf was named among the Australian Financial Review's 100 Women of Influence.
'Whether you're a diversity and inclusion advocate at your workplace, a national sports star calling for justice, or spearheading a global movement to tackle racism, a person of colour trying to discuss Black Lives Matter among a group of white friends or even a white person trying to challenge the racist views of a relative—there are common checkpoints in these journeys,' said Lattouf.
'I've cautiously watched on as others in the public eye used their platforms to tackle racism, inequality and inclusion. I winced as they were booed, maligned, trolled, attacked and in some cases had their careers cut short. This book seeks to make sense of this and offer some solutions and of course, hope.'
PRH publisher Meredith Curnow said Lattouf's book 'will be a landmark publication in Australia to guide our thinking and actions towards diversity and inclusion'. 'Antoinette is a dynamo. Strong of will, big of heart, and determined to chivvy us all towards a more equitable world. We at PRHA are beyond thrilled Antoinette chose us for her publishing home.'
How to Lose Friends and Influence White People will be published in March 2022.
Originally published by Books and Publishing (Read More)