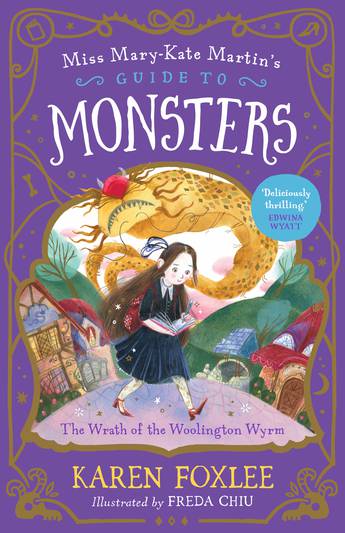 Serious about series
16 March, 2022
Australian publishers will be pitching several new series at Bologna—from some well established names, as well as emerging authors.
In middle-grade, Penguin Random House Australia has a 'charming' new series from Jacqueline Harvey, whose previous series have sold widely: 'Kensy and Max' to North America; the Clementine Rose series to the UK, Brazil and Sri Lanka; and Alice-Miranda, which has been made into two telemovies, to North America, the UK, Germany, Turkey, Russia, Indonesia, Hungary, Portugal. Harvey's new series, 'Willa and Woof', starts with book one, Mimi is Missing.
Allen & Unwin (A&U) is promoting a middle-grade duology by H M Waugh, whose previous middle-grade and YA offerings have been nominated for prestigious local awards. The publisher says Waugh's latest, Mars Awakens, is a 'timely, thrilling and compelling space adventure'. 'Dee and Holt, raised in rival Martian colonies long ago abandoned by Earth, must come together to fight for survival when a mysterious object crash lands on a farflung Martian plain.'
Pantera Press is excited about The Deadly Daylight, the first in a middle-grade series starring a neurodiverse girl detective and pitched for fans of 'A Series of Unfortunate Events' and Enola Holmes. Alice England 'is an undertaker's daughter, who can feel "resonance" from objects that belonged to dead people she encounters in her father's funeral home' says the publisher. 'Through these, she learns details of their lives, and sometimes learns of unusual circumstances surrounding their deaths. She is serious, curious, and honest to a fault—and not quite able to master the subtle art of tact!'
Also on offer in middle-grade fiction will be Wednesday Weeks and the Dungeon of Fire by Denis Knight and Cristy Burne (Hachette), the final instalment in  'the mind-bogglingly fun series that asks the question: in a world of magic, can science save the day?' And from Walker books comes the second title in Lucinda Gifford 'delightfully quirky' middle-grade fiction series 'The Wolves of Greycoat Hall'. 'Boris in Switzerland  is a romp of a read, with mysteries to solve and illustrations to make you howl with laughter,' says the publisher.
For younger readers, A&U has a delightful new illustrated fantasy-adventure series by the award-winning author of Lenny's Book of Everything and Dragon Skin, Karen Foxlee. The titular character in 'Miss Mary-Kate Martin's Guide to Monsters' might be anxious, but she's not scared of monsters. Travelling the globe with her famous archaeologist mother, Mary-Kate helps solve giant-sized problems. In book one, The Wrath of the Woolington Wyrm (illus by Freda Chiu), 'Mary-Kate, along with the help of local girl Arabella Woolington and her stubborn pony Pickles, is determined to get to the bottom of the town's mythic mystery, strange noises, earth tremors and slime!'
In junior fiction, Affirm Press has acquired world rights to 'Itty Bitty Kitty', a four-book junior fiction series by Hilary Rogers and Meredith Badger, who have collaborated on junior fiction for over a decade under the pen name Maddy Mara. The new series for early readers in prep to grade two, is 'a warm, funny and accessible series about … a tiny and very brave kitten making her way in the big wide world'. Each book will have a gender-neutral package and will contain three stories in one. The books will be illustrated by Canada-based creative Noémie Gionet Landry. Affirm has also signed a new junior fiction series by Lana Spasevski. The first two books A Sprinkle of Sadie and A Spoonful of Sadie will be published in Australia in April and August 2022 respectively.
Finally, Affirm has also signed a nonfiction picture book series by Jess Saunders, a social worker and the author of children's books including Love Your Body and Be Your Own Man (both Five Mile), aimed at under-10s. The 'Life Lessons for Little Ones' series will cover 'a diverse range of important life lessons that every young person, and their grown-ups, deserves to hear' according to the publisher. The first book in the series, Life Lessons for Little Ones: You Are Enough is illustrated by Ocean Hughes and will be published in Australia in August 2022. Affirm holds world rights.
Originally published by Books and Publishing (Read More)