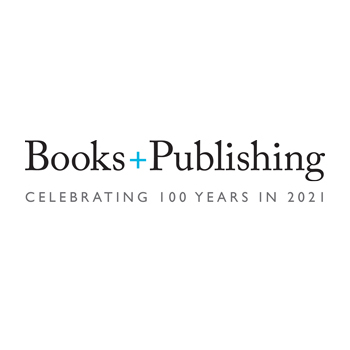 So much to share
16 March, 2022
Ahead of this year's Bologna Children's Book Fair, running 21–24 March, we are thrilled to share the latest children's and YA titles from Australian publishers in this issue of Think Australian, which is being distributed by Publishers Weekly and BookBrunch.
After two years away from in-person fairs, Australian rights managers are keen to meet up with international colleagues face to face, but with the latest wave of the pandemic spreading through the country in early 2022 many publishers report that a trip to London Book Fair is a maybe, while most are hoping Frankfurt will be the stage for their long-awaited return to in-person rights meetings.
In the meantime, the Australian Publishers Association will host books from 15 Australian publishers on its stand at Bologna, with Rome-based Australian bookseller, publisher and translator Kabita Dhara on hand to talk to visitors. The Books From Australia website will offer more information online, while ALC Agency, Scribe and EK Books will all have representatives on the ground at the fair.
That Australia's writers, publishers and agents have worked on creatively despite (or in response to) the pandemic is evidenced by the wealth of new series, diverse YA offerings, innovative illustrated titles and star middle-grade acquisitions highlighted in this Bologna issue of Think Australian. We profile three of these publishers below: Affirm Press, EK Books and Magabala Books—each shortlisted in the Oceania category of the 2022 Bologna Prize.
You'll also find a round-up of recent Australian award-winning titles and a look at the country's bestselling picture books, children's fiction, children's nonfiction and YA fiction books so far this year.
Look out for future issues of Think Australian ahead of the London, Beijing and Frankfurt book fairs, and for more information on the newsletter or to sign up directly, click here.
—the Books+Publishing team
Think Australian is produced by Books+Publishing with support from the Australian Publishers Association and the Australia Council for the Arts.
Originally published by Books and Publishing (Read More)