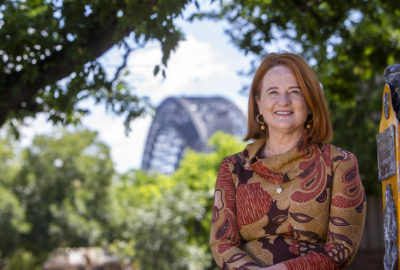 S&S acquires historical fiction debut
22 February, 2021
Simon & Schuster (S&S) has acquired world rights to The Understudy, a historical fiction debut by Julie Bennett.
'The Understudy is set in 1973, the year the Opera House opened. Two days before opening night, the female lead disappears and the understudy steps in, winning the hearts of the audience and her male lead. But suspicion soon lands on her and the mystery unravels as we go back in time and learn about the female lead's past from her perspective,' said S&S.
S&S fiction publisher Cassandra Di Bello, who acquired the novel, said, 'The Understudy is an addictive read that delves into the gritty underbelly of the Australian theatre world and makes you wonder just how dangerous ambition can be. Brimming with vivid scenes of Sydney's streets in the 1970s and packed full of unexpected twists, this novel will have readers racing through the pages (and probably rushing to buy tickets to the next opera!).'
'It was such an experience to write not only about the drama and glamour of opera, but to also dip into the back streets of Sydney in the turbulent 1970s,' said Bennett, a finance journalist and editor who started her career working in libraries. Bennett's father had a 30-year opera career and was a permanent cast member of the Australian Opera Company (now Opera Australia).
'I'm excited to have Simon & Schuster and the amazing Cassandra Di Bello take me on the journey to publishing The Understudy,' she said.
The Understudy will be published in 2022.
Originally published by Books and Publishing (Read More)