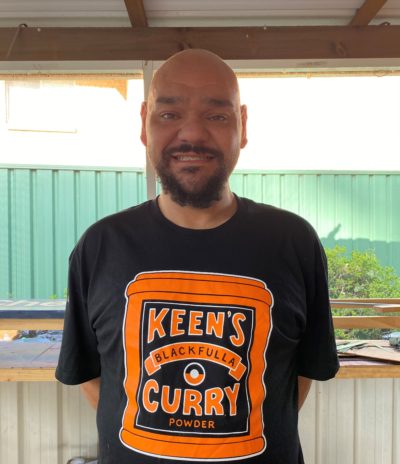 S&S acquires Lyons cookbook
28 January, 2021
Simon & Schuster Australia (S&S) has acquired world rights to a book by Nathan Lyons, 'the Australian TikTok sensation behind Kooking With A Koori'.
Lyons, a Wiradjuri man, is a 35-year-old transport worker from Western Sydney who has attracted more than 95,000 followers after launching cooking videos on TikTok in September 2020. 'The popularity of his content saw TikTok partner with Lyons for NAIDOC in 2020 and his followers have continued to grow exponential from there,' said S&S in a statement.
'I'm thrilled to be working on a book with Simon & Schuster,' said Lyons. 'During these tough times for families, I'm hoping they can get some use out of my favourite budget-friendly recipes while having a laugh along the way. I'll be bringing back some of the classic family favourites I had growing up.'
'I also get to share some Indigenous Australian soul foods with the community and hopefully inspire people to get back into the kitchen to make their own meals instead of grabbing fast food.'
'[Lyons has] become one of Australia's most popular TikTok stars with his affordable and realistic recipe ideas and we can't wait to share his fun approach to food with even more people,' said S&S nonfiction publisher Emma Nolan.
Lyons' book Kooking with A Koori will be published in July 2021.
Originally published by Books and Publishing (Read More)