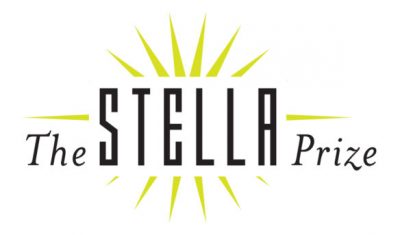 Stella Prize 2021 longlist announced
4 March, 2021
The longlist for the 2021 Stella Prize, worth $50,000, has been announced.
The longlisted titles are:
Fathoms: The World in the Whale (Rebecca Giggs, Scribe)
Revenge: Murder in Three Parts (S L Lim, Transit Lounge)
The Animals in That Country (Laura Jean McKay, Scribe)
Witness (Louise Milligan, Hachette)
Metal Fish, Falling Snow (Cath Moore, Text)
The Wandering (Intan Paramaditha, Harvill Secker)
Stone Sky Gold Mountain (Mirandi Riwoe, UQP)
Blueberries (Ellena Savage, Text)
Song of the Crocodile (Nardi Simpson, Hachette)
Smart Ovens for Lonely People (Elizabeth Tan, Brio)
A Lonely Girl is a Dangerous Thing (Jessie Tu, A&U)
The Bass Rock (Evie Wyld, Vintage).
The 2021 longlist includes short fiction, a young adult novel, three works of nonfiction and a novel in translation. Five of the 12 longlisted books are debuts, and each longlisted author receives $1000 courtesy of the Copyright Agency.
'In reading these titles, we pondered what might be lost or overlooked should a prize such as the Stella not exist to specifically examine the output of Australian women and non-binary writers,' said chair of judges Zoya Patel.
'In years as uncertain as 2020 and 2021, it is fitting that the Stella Prize longlist includes titles that span the gamut of human enterprise and experience. This year's reading presented a diversity of talent and expression, with books exploring people and animals through the lens of fiction and nonfiction, and with a common objective to reach into the heart of what it means to exist in the world today.'
In its ninth year, the prize is judged by Patel, Blak & Bright First Nations Literary Festival director Jane Harrison, 3RRR radio producer, presenter and literary critic Elizabeth McCarthy, The Saturday Paper production editor Ian See and Edinburgh Book Festival deputy program director Tamara Zimet.
The 2021 shortlist will be announced on Thursday 25 March, with the winner to be announced on Thursday, 22 April.
The Stella Prize is presented to the best work of fiction or nonfiction by an Australian woman or non-binary writer published in the previous calendar year. Jess Hill won the 2020 prize for her investigation of domestic violence See What You Made Me Do (Black Inc.).
Originally published by Books and Publishing (Read More)