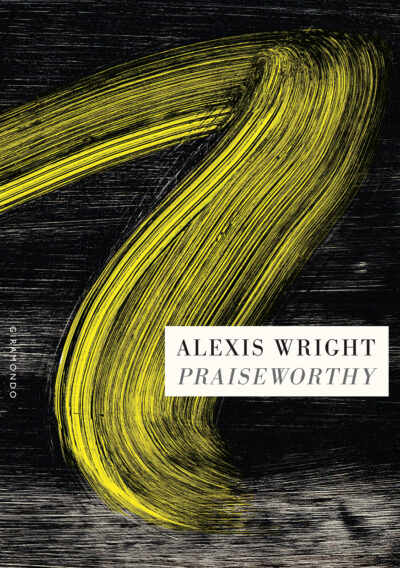 Stories to tell: Australian fiction on offer at LBF
6 April, 2023
Following on from recent deals for her work in the UK and US, multi-award-winning writer Alexis Wright is the 'top author' for publisher Giramondo at this year's London Book Fair. 'We'll be focusing on her entire catalogue: Praiseworthy, Tracker, The Swan Book and Carpentaria,' says Nick Tapper from Giramondo.
From Fremantle Press, look out for the several crime titles: Summer of Blood, from multi-award-winning author, musician and screenwriter Dave Warner, in which two police officers travel to San Francisco and Los Angeles in the summer of 1967—the Summer of Love—in search of a missing young man; Vertigo from Karen Herbert (whose book The River Mouth is currently in film development), featuring Frances, a mid-level bureaucrat who uncovers a trail of corruption that leads to the highest levels of government; and David Whish-Wilson's newest crime read, I Am Already Dead, the sequel to True West. 
Also from Fremantle comes contemporary fiction title The Disorganisation of Celia Stone, author Emma Young's answer to Bridget Jones, but featuring a hyper-organised millennial who moves smoothly from one appointment to another with everything completely under control until her husband throws a spanner in the works, making her question what it is she really wants. Young is a writer, journalist and former bookseller, and the author of The Last Bookshop, which was shortlisted for the inaugural Fogarty Literary Award for Young Writers. A previous winner of that award, Brooke Dunnell, also has a new title on offer: The Last Best Chance is the follow up to The Glass House. According to the publisher, with 'relatable themes, plot-driven tension and a life-affirming conclusion, this is satisfying reading for fans of contemporary women's fiction'.
Text Publishing has several titles on offer this fair, including Tara Calaby's debut novel House of Longing, an 'irresistible sapphic historical romance from a dazzling new Australian talent'. Other debut books from Text include Eleanor Elliott Thomas's 'wickedly sharp and absurdly funny' The Opposite of Success, which introduces 'a sensational new voice who reminds us that failure is always an option'; and Emma Sidnam's Backwaters. The winner of the 2022 Michael Gifkins Prize, Backwaters is a 'tender and exquisitely written debut novel' examining racism, identity and complex family history.
Also on offer from Text are Out of the Blue (Anne Buist and Graeme Simsion), a 'realistic and nuanced novel that takes us behind the locked doors of a psychiatric unit' that draws from Buist's decades of work in psychiatric care, and Emily Spurr's Beatrix and Fred, a 'bizarre and beautiful tale of an unlikely friendship' pitched for fans of Ruth Ozeki, Scarlett Thomas, Louise Erdrich and Gail Honeyman.
Samantha Tidy's The Happiness Jar (Storytorch) is 'an Australian story with quintessential characters', which plays out against the 'colourful and pressing heat of the remote Kimberley' and 'the smoky heat and hum of a busy thriving city in India'. 'The Happiness Jar is at its heart, a story of faith in oneself, in each other and of redemption,' the publisher says. 'It is the story of three journeys, intertwined and interdependent, in the wake of a loved one's death, reminding us as it always does, of the shortness of our own lives.'
Scribe is publishing a new collection of short fiction from Laura Jean McKay, the Arthur C Clarke Award-winning author of The Animals in that Country. In Gunflower, McKay offers 'hallucinogenic glimpses of places where dreams subsume reality, where childhood restarts, where humans behave like animals and animals talk like humans'. 'These stories explode and bloom in mesmerising ways, showing the world both as it is and as it could be,' says the publisher.
Also from Scribe, critically acclaimed author Laura Elizabeth Woollett's fourth book, West Girls, is a 'bold and ambitious collection of interlinked stories, in the vein of Bernardine Evaristo and Jennifer Egan'. Set in the state of Western Australia, West Girls stars a cast of 'glamour-hungry schoolgirls, WAGs, mining heiresses, backpacker-barmaids, and cosmetic nurses' and examines 'beauty, race, class divisions and social mobility'.
Originally published by Books and Publishing (Read More)