The bigger picture: Australian books respond to climate change
19 October, 2021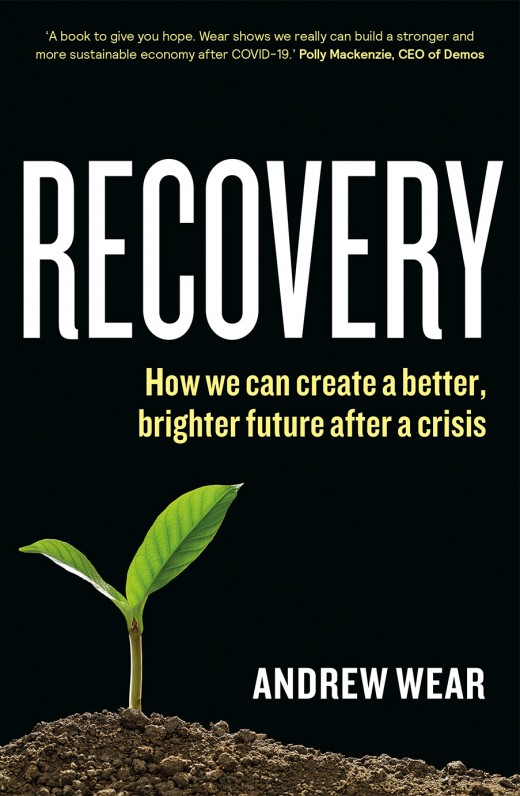 It's hard to find a theme more urgent in publishing today—and one that unites fiction and nonfiction—than climate change.
Australian independent publisher Black Inc. has been particularly active in publishing books about the environment and climate change—and its titles have been picked up by numerous publishers around the world. 'Books about the environment—particularly books about human–nature connections and climate change—have been dominating the big-picture nonfiction sector for a couple of years,' says Black Inc.'s rights and contracts manager Erin Sandiford. 'Everyone wants the definitive book on the climate emergency.'
Since Australia's Black Summer bushfires in 2019–20, Sandiford has noticed a surge in international interest in Australia's experience of the climate emergency. 'Those photographs of koalas caught in burning trees went global and really did come to reflect solastalgia,' says Sandiford. 'As Bronwyn Adcock, author of Currowan: The story of a fire and a community during Australia's worst summer, which we've just sold to the UK, says, "Australia is (unfortunately) a poster child for what happens in a climate-changed world."'
Black Inc. has three new titles that tackle climate change from different perspectives. Witnessing the Unthinkable: Notes from the front line of the climate crisis (September 2022) by Joëlle Gergis, the lead author of the UN's Intergovernmental Panel on Climate Change report, is pitched as 'an insider's account of what it's like to be among a group of the world's elite climate scientists trying to avert disaster at humanity's eleventh hour'. Full Circle: A search for the world that comes next by former Australian Greens senator Scott Ludlam offers ideas for a more humane and sustainable world, collected from the author's years of activism, study and travel. And designer Lucianne Tonti's Sundressed: Natural fibres and dressing consciously in a world on fire (July 2022) taps into the growing trend for sustainable fashion—and offers an important contribution to climate change literature, with clothing responsible for almost 10 percent of global emissions.
Sandiford also reports that Black Inc. has had 'great rights success' with Andrew Wear's 'big-picture environment books', Solved: How other countries have cracked the world's biggest problems and we can too and Recovery: How we can create a better, brighter future after a crisis. 
Scribe is well known for its incisive literary nonfiction ('We publish books that matter' is the company's motto). In November it will publish Jeff Sparrow's Crimes against Nature: Capitalism and global heating, 'a polemic about global warming and the environmental crisis', which argues that 'ordinary people have consistently opposed the destruction of nature and so provide an untapped constituency for climate action'. With examples from Australia and around the world, this title is bound to have international appeal.
Other recent and wide-ranging nonfiction titles that explore climate change include Summertime by philosopher Danielle Celermajer (PRH Australia), a collection of essays written in the shadow of Australia's recent bushfires, which looks at our relationship with the planet's living beings; Living with the Anthropocene (ed by Cameron Muir, Kirsten Wehner & Jenny Newell, NewSouth), in which some of Australia's best-known writers and thinkers 'reflect on what it is like to be alive during an ecological crisis'; Windfall: Unlocking a fossil-free future by Ketan Joshi (NewSouth), which investigates why Australia's climate change efforts have failed—and how the rest of the world can learn from our mistakes; and Fire Country: How Indigenous fire management could help save Australia (Hardie Grant), a 'powerful account from Indigenous land management expert Victor Steffensen', with lessons for other countries.
New in fiction
While climate fiction has been around for many years (the term 'cli-fi' first gained popularity in the early 2010s), 2020 saw a surge in new Australian titles—a trend that has continued in 2021.
One of the cli-fi titles that kicked things off last year was Chris Flynn's cult novel Mammoth (UQP)—a history of earth narrated by a 13,000-year-old extinct mammoth, which 'scrutinises humanity's role in the destruction of the natural world'. The buzz was considerable, with a cover quote from Elizabeth Gilbert.
Several impressive titles followed: Kate Mildenhall's The Mother Fault, a literary thriller set in a climate crisis, which was nominated for several awards, and Robbie Arnott's 'eco fable' The Rain Heron (Text), which has sold into North America, UK, France and Norway. The latter recently won the Age Book of the Year Award, with judge Gay Alcorn describing it as 'hugely imaginative and lyrical, but also grounded in some deeper issues about the climate and what human beings do to [it]'.
This year, two of Australia's most promising new writers—Miles Allinson and Briohny Doyle—have set their second novels against a backdrop of climate change. Allinson's In Moonland (Scribe) offers a portrait of three generations grappling with their own mortality, from the wild idealism of the 70s to a climate-ravaged near future; Doyle's Echolalia (Vintage Australia), meanwhile, concerns a family on the verge of disintegration in a time of climate crisis. 'While Briohny Doyle's second novel Echolalia is less overtly end-of-days than her first (The Island Will Sink, Brow Books), it still carries a sense of desolation that speaks to Doyle's preoccupations with domestic unrest and climate catastrophe,' writes reviewer Bec Kavanagh.
Also exploring the fallout from climate change is Clare Moleta's debut Unsheltered (Scribner), which follows a woman's search for her daughter against a background of social breakdown and destructive weather.