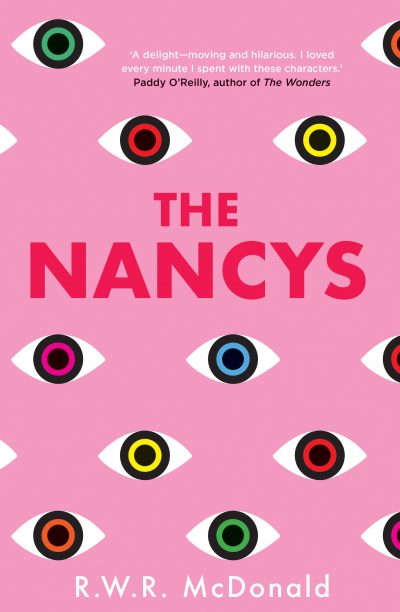 'The Nancys' optioned for screen
2 June, 2021
Screen adaptation rights to crime novel The Nancys by Melbourne-based New Zealand author R W R McDonald (A&U) have been optioned by Queensland production company Hoodlum Entertainment, via Grace Heifetz of Left Bank Literary Agency.
The Nancys, which won the best first novel award at the 2020 New Zealand Ngaio Marsh awards for crime writing, follows a trio of amateur detectives: Tippy Chan, her uncle and babysitter Pike and Uncle Pike's boyfriend Devon.
Hoodlum chief content officer Tracey Vieira said she is thrilled to be bringing the story to screen. 'Written with verve, laugh out loud moments and genuine heart, this is an extraordinary story that enthralls from its opening, and leaves you with pangs of regret and desperate to spend more time with its characters,' she said.
A&U publisher Jane Palfreyman said: 'I can't wait for people to start falling in love with the Nancys on screen the way they have on the page. This is an extraordinarily endearing and hilarious cast of characters who have frankly been demanding their screen debuts ever since The Nancys hit the shelves—they are so ready for their close-ups! R W R McDonald has created a genuinely feel-good family that we wish we could be part of—except perhaps for the murders! With Nancy Business about to be released, news of this series could not be more timely or fabulous.'
The Nancys was published by A&U in Australia and New Zealand in 2019. A sequel, Nancy Business, is released this month.
Originally published by Books and Publishing (Read More)