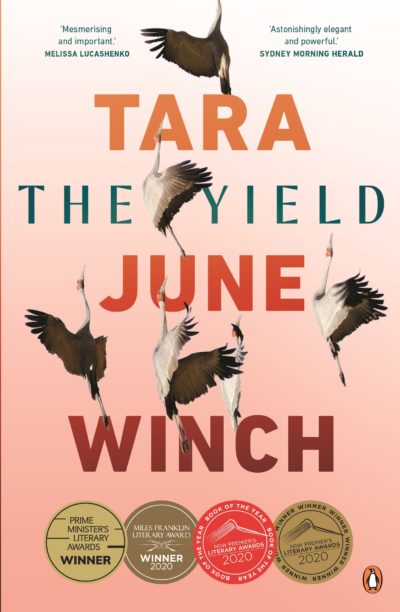 'The Yield' optioned for screen
20 May, 2021
Tara June Winch's 2020 Miles Franklin Literary Award-winning novel The Yield (Penguin) has been optioned for screen adaptation.
Winch is represented by Melanie Ostell Literary with the option and purchase negotiated by Penguin Random House Australia. The project is currently slated for development, with Tony Briggs and Damienne Pradier to co-produce for their company Typecast Entertainment. Briggs (The Sapphires) will co-write the adaptation alongside screenwriter Kodie Bedford (Mystery Road).
The Yield follows Albert 'Poppy' Gondiwindi and his granddaughter August, who has been living on the other side of the world for 10 years when she learns of his death. She returns home for his burial, wracked with grief and burdened with all she tried to leave behind. Her homecoming is bittersweet as she confronts the love of her kin and news that Prosperous is to be repossessed by a mining company. Determined to make amends she endeavours to save their land—a quest that leads her to the voice of her grandfather and into the past, the stories of her people, the secrets of the river.
'We feel very privileged that Tara June Winch has trusted us with this important and powerful story of language, culture and survival,' said Briggs. 'This layered story is a homage to Aboriginal language in a way that we haven't seen before, and we're excited to be working with Kodie Bedford in bringing these rich characters to life.'
Rights to The Yield have been licensed in North America and the United Kingdom, France, The Netherlands, Germany and China.
Winch said, 'I'm thrilled to hand over The Yield to esteemed artists, Tony and Kodie at Typecast. I hope this story reaches a wider audience, and adds to our strong Australian film industry, while continuing a dialogue on the importance of Indigenous land and language preservation globally.'
Originally published by Books and Publishing (Read More)