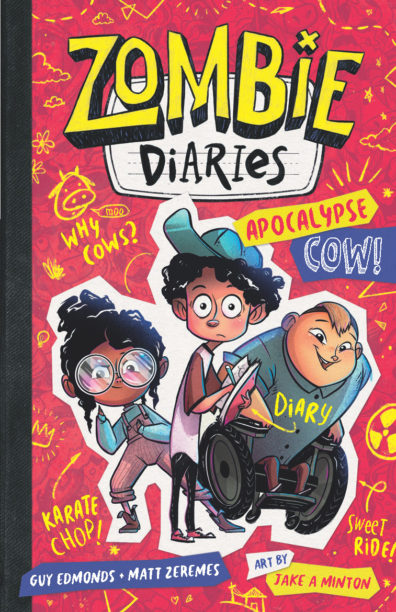 Zombie Diaries #1: Apocalypse Cow!
16 March, 2022
The first book in a fast-paced comedy-adventure series set in a town called Buttburgher where all the adults start turning into zombie cows! Jimmy, Daisy and Hooey will have to deal with cola explosions, bullies, runaway trains, really bad farts—and of course lots of drooling zombie cows!—to save the world.
Highly illustrated with commercial, animation-style artwork, and written in a fun first-person diary format, the books are very accessible to emerging and reluctant readers. With laugh-out-loud humour and oodles of action on every page, and with a fun zombie-comedy story that is unique to the market, this three-book series is perfect for fans of Diary of a Wimpy Kid and The Last Kids on Earth.
Zombie Diaries #1: Apocalypse Cow!
Author: Guy Edmonds & Matt Zeremes
Illustrator: Jake A Minton
Publisher: Hardie Grant Children's Publishing
Rights held for book: World, ex Spain
Email for rights contact: [email protected]
Catalogue URL: here
Please contact us to arrange a virtual meeting.
Originally published by Books and Publishing (Read More)